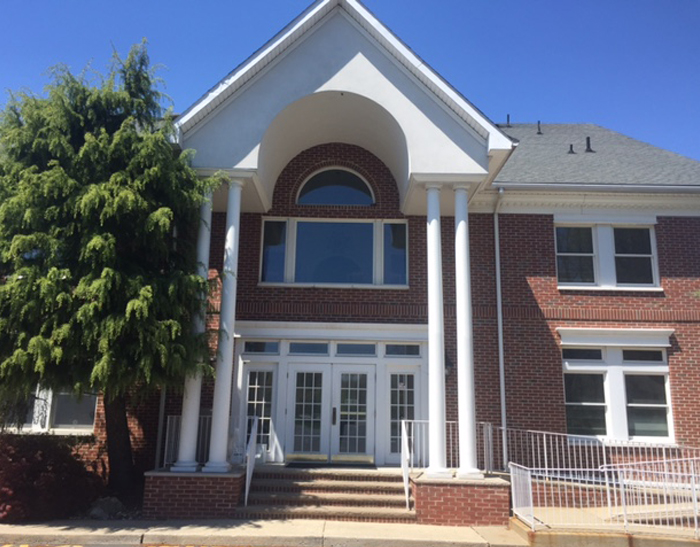 Welcome to the Law Office of Edward P. Shamy Jr., where your legal needs are our top priority. With over 30 years of experience serving South Brunswick, NJ, we specialize in providing professional, personalized legal services that navigate NJ law to deliver the best outcome in any case. Whether you're seeking representation for personal injury, workers' compensation, real estate transactions, or car accidents, you can trust us for expert advice and dedicated advocacy. Here, you're not just a client but a significant part of our legal team. Let's navigate the complexities of the law together with confidence and peace of mind.
NJ residents have trusted Shamy Law to deliver legal aid for numerous cases over the years. These include:
Municipal Court
Real Estate
Wills
Estate Planning
For more information about legal services in South Brunswick, NJ, contact us and request a consultation today.
Personal Injury Representation in South Brunswick, NJ
Have you been injured due to someone else's negligence? The Law Office of Edward P. Shamy Jr. is here to help. With over three decades of experience serving South Brunswick, NJ, we are deeply committed to providing top-tier personal injury representation.
Whether your injury is the result of a car accident, slip and fall, medical malpractice, or workplace incident[1], our team of dedicated legal professionals serves South Brunswick and will fight tirelessly for your rights. Every case is unique and deserves personalized attention, and we make sure to deliver the exceptional insight you deserve. We'll take the time to thoroughly understand your circumstances, gather all necessary evidence, and build a comprehensive case strategy to secure the compensation you deserve.
Expert Workers Compensation Attorney in South Brunswick, NJ
If you've been injured at work, you may be facing unprecedented levels of physical pain and financial uncertainty. We understand the stress and anxiety that can come with a workplace injury and the burden we can take off your plate by delivering quality and trusted legal services to South Brunswick, NJ. So look to Edward P. Shamy Jr. for expert workers' compensation services. We'll help you navigate what can oftentimes be a complex and confusing situation for several workers. We help file claims and ensure clients receive proper medical treatment. Contact us today for a free consultation, and let's take the first step towards securing your future.
Real Estate Legal Services in South Brunswick, NJ
Navigating the complexities of real estate transactions can be a daunting task. From buying your first home or selling a property to dealing with landlord-tenant disputes, Edward P. Shamy Jr. is here to guide you every step of the way. We offer a suite of real estate legal services for South Brunswick, NJ, designed to protect your interests and ensure smooth transactions. Our expertise spans residential and commercial real estate, covering areas such as contract review and negotiation, title searches, closings, lease agreements, zoning issues, and more.[2]
Defending Municipal Court Offenses in South Brunswick, NJ
Facing charges in municipal court can be a stressful experience. However, the Law Office of Edward P. Shamy Jr. is here to provide expert legal representation for individuals facing municipal court offenses in South Brunswick, NJ. We have defended countless clients against various municipal court offenses, including traffic violations, disorderly conduct charges, minor drug offenses, and more.[3] Our expertise in the NJ court system stands as the total package, and we use our knowledge to build a strong defense strategy tailored to each client. We'll aim to alleviate your stress by providing clear, straightforward advice and aggressive representation.
Contact Edward P. Shamy Jr. for Legal Services in South Brunswick, NJ
When navigating legal matters, you deserve a partner who will stand by you, guide you, and tirelessly advocate for your best interests. Edward P. Shamy Jr. has over 35 years of experience doing exactly that and providing expert legal services in South Brunswick, NJ. Whether you're facing a workers' compensation claim, navigating a real estate transaction, or defending against municipal court offenses, our legal firm is ready to provide the compassionate representation you need.
Don't try to navigate these complex legal situations alone. Contact us today for a free consultation. Let's discuss your case and explore how we can best serve your legal needs.
---
[1] https://shinerlawgroup.com/what-is-considered-a-personal-injury/
[2] https://lawbhoomi.com/a-guide-to-the-different-types-of-real-estate-lawyers/
[3] https://www.askthelawyers.com/read-article/what-kind-of-offenses-are-handled-in-municipal-court