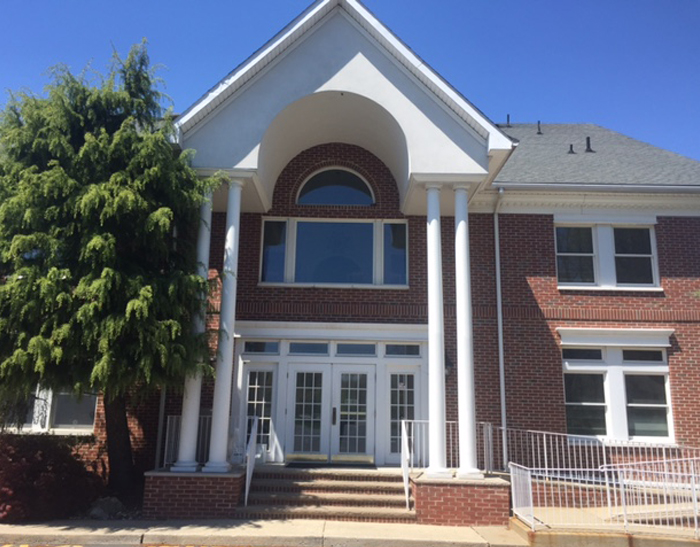 Welcome to the Law Office of Edward P. Shamy Jr., where your legal needs are met with unparalleled expertise and unwavering commitment. As New Brunswick, NJ's finest legal service provider, we pride ourselves on offering credible, professional, and personalized legal solutions that bring peace of mind and successful outcomes. Our reputation is built on a foundation of trust, nurtured by decades of experience and a track record of satisfied clients. Whether you seek expert advice or need robust representation, your journey to legal success starts here. Experience a unique blend of professionalism, confidence, and quality that sets us apart. Welcome a different kind of legal service — welcome the Law Office of Edward P. Shamy Jr.
We provide a multitude of legal support for New Brunswick residents, including the following:
Municipal Court
Real Estate
Wills
Estate Planning
For more information about our legal services, schedule a consultation today.
Personal Injury Representation in New Brunswick, NJ
When it comes to personal injury representation in New Brunswick, NJ, the Law Office of Edward P. Shamy Jr. stands out as a beacon of trust and professionalism. Our top-rated legal team is recognized for their expertise and dedication, providing strong legal support for accident victims throughout Middlesex County and beyond. Recovering from the physical and emotional turmoil of an accident is difficult, which is why we're committed to fighting for your rights and securing the best possible outcome for your case. Our client-oriented approach means we're with you every step of the way, offering personalized solutions tailored to your case. Contact us today to learn how our New Brunswick personal injury lawyers can help you navigate your path to recovery.
Expert Workers Compensation Attorney in New Brunswick, NJ
In New Brunswick, NJ, the Law Office of Edward P. Shamy Jr. is the definitive source for expert workers' compensation representation. Our legal team boasts a wealth of knowledge and experience in this specialized field, offering you the superior legal assistance you need to secure your rightful benefits. We know that navigating the complexities of workers' compensation claims can be overwhelming, which is why we're committed to guiding you with clarity, professionalism, and personalized care. Regardless of your industry or the nature of your work-related injury, we're here to ensure you're not alone in this journey. Our proven track record and countless testimonials underscore our ability to deliver positive outcomes.
Real Estate Legal Services in New Brunswick, NJ
Navigating the complex world of real estate law in New Brunswick, NJ, requires a steady hand, deep knowledge, and an unwavering commitment to client success. These are the hallmarks of service at the Law Office of Edward P. Shamy Jr. Our team of attorneys provides comprehensive real estate legal services backed by a track record of successful outcomes for our clients. From buying or selling properties to dealing with landlord-tenant issues or handling complex commercial real estate transactions, we're here to guide you every step of the way.[1] With our firm, you gain a partner who understands the intricacies of New Brunswick's real estate landscape and is committed to protecting your interests.
Defending Municipal Court Offenses in New Brunswick, NJ
Trust, credibility, and a strong defense are what you can expect from the Law Office of Edward P. Shamy Jr., your choice for defending municipal court offenses in New Brunswick, NJ. Our seasoned attorneys bring an unmatched level of professionalism and expertise to the table, ensuring that your case is handled with care and precision. From traffic violations to disorderly conduct cases, we've successfully defended a myriad of municipal court offenses, earning us numerous testimonials from satisfied clients.[2] We don't just represent you; we personalize our approach to fit your unique circumstances, always emphasizing what YOU need. Learn more by contacting our team today.
Secure Your Success with New Brunswick's Premier Legal Services
In a world where the complexities of the law can feel overwhelming, we invite you to experience a different kind of legal service in New Brunswick, NJ — one rooted in trust, credibility, professionalism, and confidence. Whether you're seeking advice or need representation in complex litigation, the Law Office of Edward P. Shamy Jr. stands ready to guide you every step of the way.
We provide more than just a service. We provide a partnership, a commitment to your success, and a team you can trust for any and every need. So, why wait? Take the first step towards achieving your legal goals. Contact us today for a personalized consultation, and let us show you why we're recognized as the finest legal service in New Brunswick, NJ. Your journey towards victory starts here.
---
[1] https://lawbhoomi.com/a-guide-to-the-different-types-of-real-estate-lawyers/
[2] https://www.askthelawyers.com/read-article/what-kind-of-offenses-are-handled-in-municipal-court