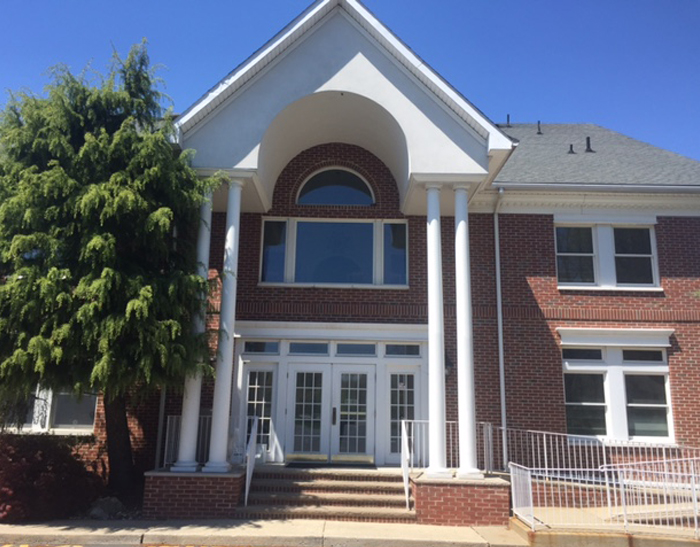 The world of law can be overwhelming, but having a trusted partner by your side can make all the difference. So turn to the Law Office of Edward P. Shamy Jr. – a one-stop solution for all your legal needs in Montgomery Township, NJ. Whether you're dealing with real estate transactions, municipal court offenses, or workers' compensation cases, our team is here to guide and support you every step of the way. We are committed to providing personalized, effective, and timely legal solutions that protect your rights and interests. Connect with us today and discover how our comprehensive legal services can turn your legal challenges into a journey toward justice and resolution.
Explore our legal services in Montgomery Township, NJ, below:
Municipal Court
Real Estate
Wills
Estate Planning
For more information, be sure to speak with our representatives and request a consultation for your case.
Personal Injury Representation in Montgomery Township, NJ
Suffering a personal injury can be a life-altering event, bringing with it not only physical pain but also emotional distress and financial burden. Our law firm has helped Montgomery Township, NJ, residents navigate numerous personal injury cases and is dedicated to fighting for your rights. Our experienced team will guide you through the legal process, ensuring that your claim is handled with the utmost care and professionalism. We work tirelessly to secure the compensation you deserve for medical bills, lost wages, and pain and suffering.[1] Don't navigate this challenging time alone. With our personal injury representation, you can focus on your recovery while we handle the legal aspects of your case.
Expert Workers Compensation Attorney in Montgomery Township, NJ
Injured on the job? The workers' compensation process can often feel challenging, and that's magnified if you're dealing with a severe injury. Our expert workers' compensation attorneys in Montgomery Township, NJ, come in to deliver fantastic support to help you focus on recovering from your injuries. Edward P. Shamy Jr. and his support team will handle every aspect of your claim, from filing paperwork to representing you in court, so you can focus on your recovery.[2]
Real Estate Legal Services in Montgomery Township, NJ
Buying your first home? Selling a property? Dealing with a real estate dispute? The Law Office of Edward P. Shamy Jr. can help. Our comprehensive real estate legal services in Montgomery Township, NJ, are exactly what you need. We combine years of experience in the complexities of real estate law, offering expert guidance to help you navigate your property transactions with ease and confidence. Our team works diligently to protect your interests, ensuring that every detail is handled, from contract drafting and review to closing procedures. We also specialize in resolving real estate disputes, offering strategic advice and robust representation to achieve the best possible outcome for our clients.
Defending Municipal Court Offenses in Montgomery Township, NJ
Facing a municipal court offense can be an intimidating experience. Whether it's a traffic violation, a disorderly person's offense, or other minor criminal matters, you need a strong and experienced legal defense on your side.[3] Our law firm specializes in defending clients in Montgomery Township, NJ, against municipal court offenses. We understand the complexities of the local legal system and will leverage our expertise to protect your rights and fight for the best possible outcome. Contact us today and let our seasoned attorneys guide you through the process with confidence and peace of mind.
Trust Us for Legal Services in Montgomery Township, NJ – Your Gateway to Legal Success
When it comes to legal battles, choosing the right attorney could mean the difference between success and failure. Trust Edward P. Shamy Jr., a seasoned attorney with a proven track record in Montgomery Township, NJ, for all your legal needs. Whether you need expert advice for real estate transactions, robust defense for municipal court offenses, or a reliable workers' compensation attorney, the legal team surrounding Edward P. Shamy Jr. brings unmatched expertise and dedication to the table. Don't leave your legal issues to chance; entrust them to a professional who prioritizes your best interests and fights tirelessly for your rights. Reach out to us today to schedule a consultation and discover how we can help you navigate the legal landscape with confidence and ease.
---
[1] https://shinerlawgroup.com/what-is-considered-a-personal-injury/
[2] https://nicoletlaw.com/blog/what-does-workers-compensation-attorney-do/
[3] https://www.askthelawyers.com/read-article/what-kind-of-offenses-are-handled-in-municipal-court