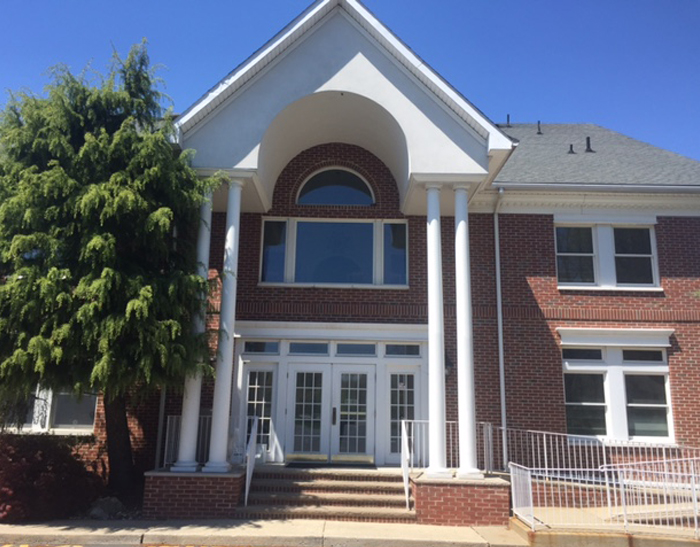 Navigating the legal landscape can often seem daunting, but it doesn't have to be. At the Law Office of Edward P. Shamy Jr., we bring trust, credibility, and professionalism to the forefront, offering you a seamless journey toward a secure future. We understand that each client is unique, and so are their legal needs. And our legal services in Plainsboro, NJ, are designed to adapt to your specific circumstances, assuring transparent attention and commitment at every step. With us, you gain a partner dedicated to safeguarding your interests. So, step into a new era of legal excellence today and experience the difference a truly professional legal service can make in your life.
We offer premium legal services in numerous realms, including the following:
Municipal Court
Real Estate
Wills
Estate Planning
For more information about our legal services in Plainsboro, NJ, contact our team and request a consultation today.
Personal Injury Representation in Plainsboro, NJ
When you've been wronged, we stand by your side. Our seasoned personal injury legal team in Plainsboro, NJ, provides personalized representation that focuses on achieving the justice you deserve. We delve into the specifics of your case, employing our extensive legal knowledge and expertise to ensure every detail is addressed. Trust us to relentlessly advocate for your rights, negotiate fiercely on your behalf, and strive for the maximum compensation you are entitled to. With our team at the helm, you're a valued client who deserves the best possible outcome. Choose Edward P. Shamy Jr. and the rest of our legal team to champion your cause.
Expert Workers' Compensation Attorney in Plainsboro, NJ
In the aftermath of a workplace injury, you deserve an ally who understands the intricacies of workers' compensation law. Our expert legal team in Plainsboro, NJ, is that ally. We bring a wealth of experience, deep legal knowledge, and a relentless pursuit of justice to your case. Edward P. Shamy Jr. leads the way and cultivates a thorough and personalized approach. We take time to understand every aspect of your situation, ensuring no detail is overlooked. This attention to detail allows us to build a robust claim designed to secure the maximum benefits you're entitled to.
Real Estate Legal Services in Plainsboro, NJ
Navigating the real estate market requires more than just a keen eye for property. It demands a deep understanding of the legal landscape, something only professional law services can offer. That's where the Law Office of Edward P. Shamy Jr. in Plainsboro, NJ, will come in. We provide legal solutions flexible enough to adapt to your unique circumstances, whether you're buying, selling, or leasing property.[1] We're backed by years of experience and a reputation for excellence, giving you the confidence to make informed decisions about your real estate transactions. Choose us as your trusted legal partner in real estate and experience the peace of mind that comes with having professionals handle your legal needs.
Defending Municipal Court Offenses in Plainsboro, NJ
When facing charges in Plainsboro Municipal Court, the experience can be overwhelming — and it'll feel even scarier if you're alone in the process. This is why you need a steadfast advocate on your side. The Law Office of Edward P. Shamy Jr. specializes in defending clients against an array of municipal court offenses, from traffic violations and DWI charges to disorderly conduct and theft.[2] Our team will collect information and dissect every detail of your situation, building a robust defense aimed at securing the best possible outcome. Trust us to provide the strong, reliable representation you need during this challenging time.
Embrace Confidence and Credibility with Our Trusted Legal Services in Plainsboro, NJ Today
In a world filled with legal complexities, having a trusted, professional ally on your side is of paramount importance. Our comprehensive legal services in Plainsboro, NJ, are designed to provide you with that much-needed reassurance. From workers' compensation and real estate law to municipal court defense, the Law Office of Edward P. Shamy Jr. has consistently delivered results that speak volumes about our dedication, credibility, and professionalism. But don't just take our word for it; our clients' testimonials echo their trust and confidence in us. And we invite you to experience this firsthand.
Secure your future today by entrusting us with your legal needs. Act now and reach out for an initial consultation, and let's begin this journey towards legal peace of mind together.
---
[1] https://lawbhoomi.com/a-guide-to-the-different-types-of-real-estate-lawyers/
[2] https://www.askthelawyers.com/read-article/what-kind-of-offenses-are-handled-in-municipal-court